If you find yourself slapped with a charge for driving under the influence of drugs or alcohol, the consequences may have a serious and significant impact on the rest of your life.
DUI stands for driving under the influence, and is a criminal offence in the state of Idaho; legislation prohibits anyone from driving a car, or being in physical control of a vehicle while under the influence of "drugs, alcohol, any impairing substance, or any combination of
substances". The law also prohibits driving for any individual with a blood alcohol concentration (BAC) or 0.08% or above. This BAC limit is reduced to 0.04% if the licensee is in charge of a commercial vehicle, and to 0.02% if the driver is under the age of 21.
What Penalties Will I Face If I Am Found To Be Over The Limit?
The potential punishments range from a suspended license to fines and jail time, and the severity of the punishment will depend largely on the circumstances of your case. Idaho recognizes several classifications of DUI, and these all involve different consequences.
Another option is an Ignition Interlock Device, or IID – this is a device which is attached to the steering wheel of a vehicle, which prevents the engine from being started unless the driver passes a breathalyzer test, and can prove that their BAC is safe to drive. In first, second and third offences, an IID may be installed for a period of at least one year.
Mandatory Substance Abuse Evaluation
Idaho law states that anyone convicted of a DUI is required to undergo a mandatory evaluation, which will help to determine the nature of treatment, the educational classes, or any other programs which may be required to address substance abuse issues which resulted in the DUI. This will be carried out by the court, and the offender will be required to complete any treatments.
What Is A Restricted License?
A restricted license is an option which may be offered to first time offenders, and eligibility kicks in after 30 days of suspension. In order to access this, the offender will need an IID, and will generally only be granted to those required to travel for health or work. If on your second or higher offense, you may petition the court for a restricted license after 45 days of suspension, but you must also demonstrate an active good standing with a recognized state substance abuse program.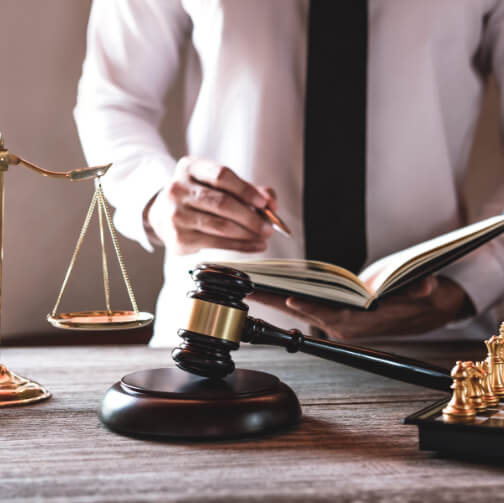 The state of Idaho recognizes "implied consent" laws, which require anyone lawfully arrested for a DUI to submit to a urine, breath or blood test. Any offender who unlawfully refuses testing may be fined $250, face a suspended license, and may have an IID requirement added to their vehicle. In some cases, the refusal may also go against you in court.
Refusing to submit to a test could see your license suspended for a year for first offenses, or two years for second offences, as well as an IID requirement for a year.
Being convicted of a DUI can have serious long-term repercussions in addition to your original punishment, and these include:
If you have been convicted of a DUI, you will require professional assistance. Here at Boise DUI Attorney, we can help you to analyze your options, and advise you on the best next steps for your case. Get in touch, and see how we can help you handle your conviction, and make the best decision to help you move forward.