Boise Criminal Defense Attorney
Idaho Criminal Defense Attorney
What Our Team of Attorneys Has To Offer
When you're faced with criminal defense charges and the criminal justice system in general, there's a paramount factor that can significantly influence your fate: having an exceptional criminal defense attorney in your corner. This criminal defense lawyer should not only be well-versed in criminal law, but also carry an impressive track record of successfully defending clients against similar charges in the legal system. Your attorney should be a dedicated advocate, committed to helping you navigate the legal system and move forward with your life. This is exactly what our criminal defense attorneys offer.
Top Criminal Defense Lawyer
Our legal team of criminal defense attorneys, paralegals, and support staff in Boise ID boasts an extensive history of achieving this crucial goal in criminal defense- effectively defending clients and helping them steer their lives back on course after a brush with the law. Our attorneys are not just exceptional Boise Criminal Defense lawyers; they are problem solvers, counselors, and advocates who put their clients' needs at the forefront.
What To Expect From Our Criminal Defense Law Firm And Your Criminal Defense Attorney
When you entrust your case to us, you get more than just representation in court. Our involvement starts from the moment you're charged, not just at the point of trial or negotiation of a plea deal. We understand that the legal process can be daunting, and it's our mission to alleviate your stress and fear by guiding you through each stage. We're here to demystify the process, explain your rights, answer your questions, and ensure that you understand the possible outcomes of your case.
Former Prosecutor At Your Side
Our criminal defense attorneys (one of which is a former prosecutor) are well-versed in the intricacies of criminal law, and their proven track record of beating criminal charges (including violent crimes and drug crimes), testifies to their exceptional legal abilities. 
They have successfully represented countless individuals, guiding them from initial criminal charges through crafting the defense strategy, plea deal negotiation, and to the final resolution of the criminal offense. This journey involves various steps, such as gathering and analyzing evidence, negotiating plea bargains, representing clients in pre-trial hearings, trial, post-trial motions, and even appeal, if necessary.
When you work with our team, you're not just getting a criminal defense attorney. You're getting a committed partner who will stand by your side every step of the way. Our lawyers are passionate about upholding your rights, preserving your freedom, and protecting your future. They will exhaust every avenue of defense, challenge every piece of evidence, and leave no stone unturned to ensure you receive the best possible outcome.
At Boise DUI Law, we understand the profound impact that a criminal charge can have on your life, your family, your career, and your future. That's why we're dedicated to fighting relentlessly for you. We take pride in our history of success and are ready to bring that same level of dedication and expertise to your case. Trust us to be with you every step of the way, from initial conviction to final resolution, providing the robust defense you need to move on with your life.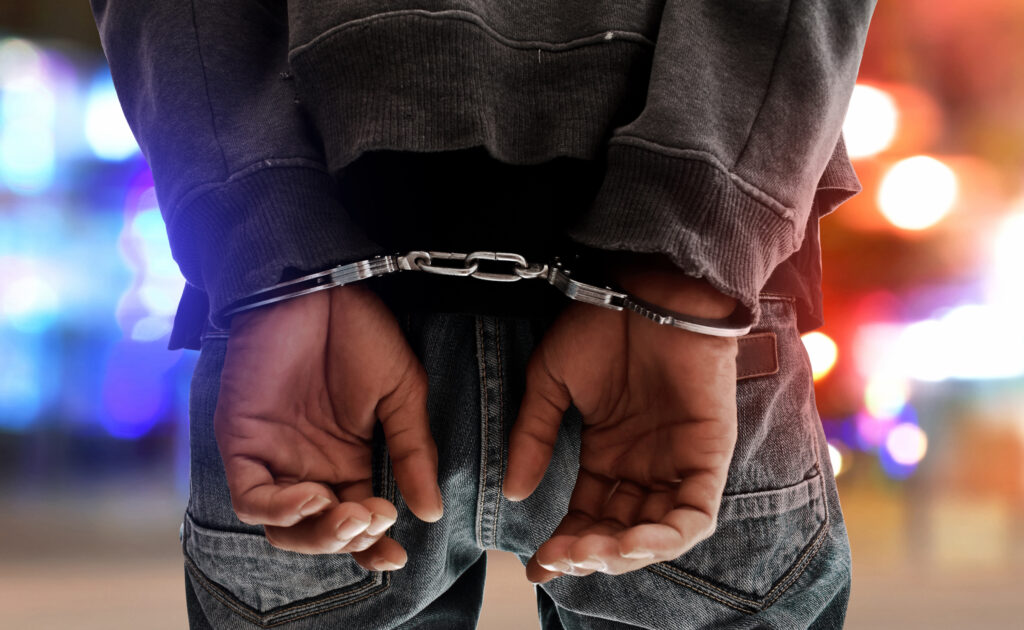 Our team of criminal defense attorneys are committed to providing comprehensive legal support throughout every stage of your case. From the moment you are involved in an incident leading to criminal charges, our team will be ready to step in, providing expert advice and robust defense to protect your rights and interests.
From initial investigations, our Boise criminal defense attorney will be at your side, lending their expertise to ensure all procedures are conducted fairly and legally. We understand that the early stages of a case can significantly influence its trajectory. Our attorneys will scrutinize every piece of evidence, every statement, and every aspect of the procedure to ensure your rights are upheld. They will also look for opportunities to challenge the evidence, question the legality of searches or seizures, and confront any irregularities or procedural errors.
When it comes to misdemeanors, our attorneys are well-versed in the nuances of such charges. Misdemeanors, while less severe than felonies, can still have a significant impact on your life, affecting your employment prospects, social standing, and even housing opportunities. Our attorneys will work tirelessly to craft a strong defense strategy, mitigate potential penalties, and even negotiate plea deals to lessen the impact of the charges on your life.
As for more serious felonies, our team brings a level of expertise and determination that is crucial for such high-stakes cases. Felony charges can lead to severe penalties, including lengthy prison sentences, substantial fines, and long-term consequences affecting your freedom and future. Our attorneys understand the gravity of these situations and will fight vigorously on your behalf. They will challenge the prosecution's case at every turn, seeking to uncover weaknesses in their argument, challenge the evidence, and ultimately strive to secure the best possible outcome for you.
At Boise DUI Law, we believe in a holistic approach to legal defense. We don't just show up in court; we're there with you every step of the way, from the initial investigation to the final resolution. Our attorneys will provide you with the guidance, support, and aggressive representation you need to navigate the legal process, whether you're facing a misdemeanor or a serious felony. With our team on your side, you can be assured that your case is in capable hands.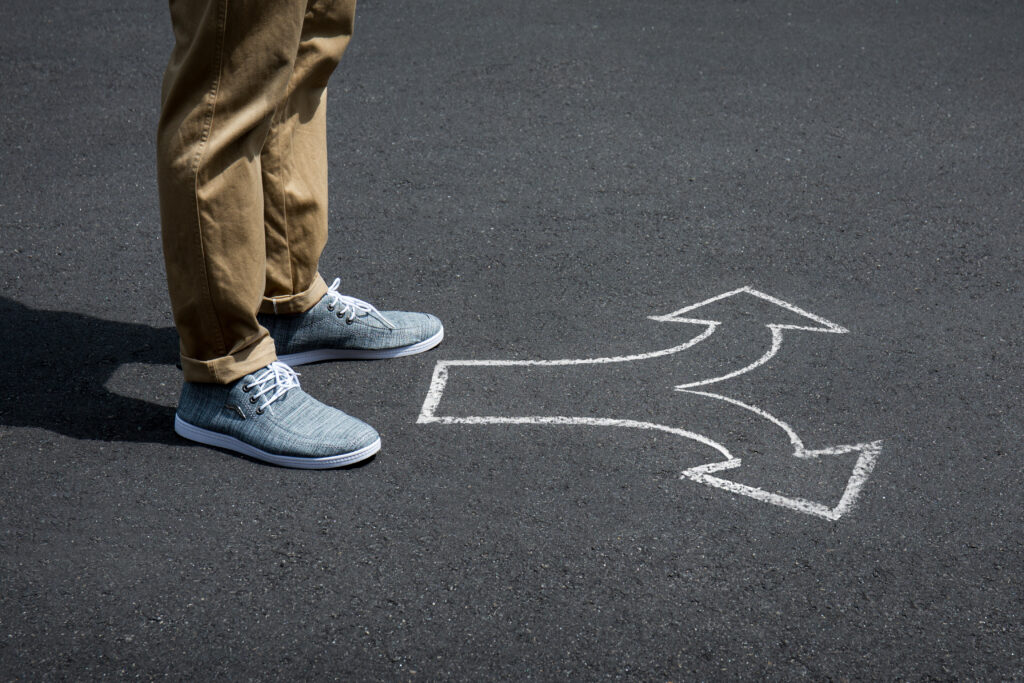 Once the case has been moved to court, there are two options available for the defendant:
pleading guilty or not guilty. A plea of not guilty will mean that a trial date is set, while a plea of guilty will see a sentencing hearing set. Prior to this, a probation officer, who works on behalf of the court, will conduct a "pre-sentence investigation". The aim of this is to learn more about the defendant, and be ready to make a general sentencing recommendation to the judge in question.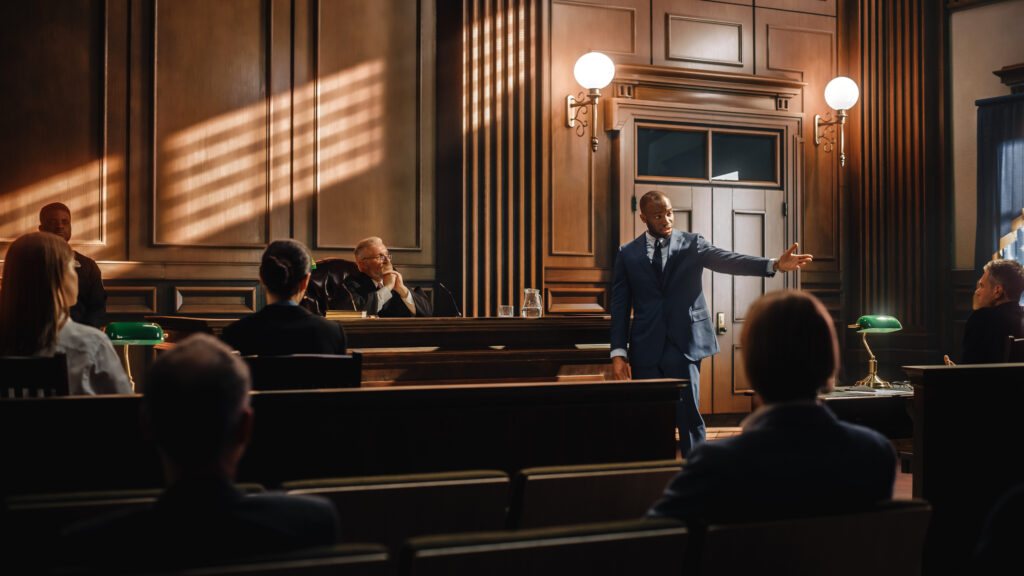 Sentencing for your Criminal Case
In most felony cases in Boise ID, the judge will determine an underlying sentence, which will be
comprised of two sections – a fixed portion – this must be served before the person is eligible
for parole – and an indeterminate portion – this is the length of time for which a person could
continue to be held if parole is denied. As an example, a judge may grant a sentence of four
years fixed plus three years indeterminate – the defendant must serve four years before
applying for parole, plus another three maximum if parole is not granted.
The Judge's Choice
Once the underlying sentence has been determined, the judge can select one of three options:
suspend the sentence, and place the defendant on probation, send the defendant directly to
jail to begin their sentence, or impose a prison sentence of under a year to undergo a specific
treatment program, using their response to determine the next part of the punishment.
What Are The Punishments For Burglary?
Depending on the nature of your crime, and the strength of your defense there are a number of potential outcomes you could be facing.
In some cases, a judge may make a decision to grant a "withheld judgement" for a conviction – this means that the judge will impose a sentence, usually probation along with other conditions such as a driving ban, license revocation, or community service. If the defendant successfully completes the sentence, they may have their case dismissed, and the conviction will not appear on their record. If, however, the sentence is not successfully completed, the court is able to resentence the individual, and the maximum sentence will usually be
imposed.
If you are found guilty of an offence "which results in an economic loss to the victim", then the court may order you to pay restitution to the victim – this will be applicable even in situations where the victim is covered or reimbursed by an insurance policy.
This can be a good option for those who may find their future prospects, career and opportunities severely hampered by a criminal conviction, while still ensuring that they are held responsible for their crimes. While the actual conviction is not expunged from the record, many requirements and consequences of a conviction – for example, having to pay for expensive, high risk insurance following a DUI conviction – may no longer be an issue.
What Are Your Next Steps?
Get Ahold Of Our Boise ID Criminal Defense Attorneys
If you've been charged with a criminal offense, the first step is to secure a team of experienced, qualified criminal defense attorneys who can assist you. Regardless of the nature or severity of the charges, a dedicated legal team can make all the difference. At Boise DUI Attorney, we have a wealth of experience dealing with a broad spectrum of criminal defense cases. Our team is well-equipped and ready to help you navigate your way through the complex criminal justice system.
Our First Task and Priority
Our initial task is to conduct a comprehensive review of your case. This step is vital as it allows us to understand the specifics of the charges brought against you and the circumstances surrounding your case. Each detail, no matter how seemingly insignificant, could play a crucial role in building a robust defense strategy.
Our seasoned criminal defense attorneys understand the intricacies of criminal law, from preliminary investigations to pretrial motions, trials, post conviction proceedings, and even appeals, if necessary. Our team is also well-versed in the various types of defenses applicable to different crimes, whether they involve challenging the evidence's credibility, claiming self-defense, or arguing that your rights were violated during the arrest.
Your Personalized Criminal Defense Strategy
After reviewing your case, we will advise you on your ideal next steps. Each case is unique, and a one-size-fits-all approach is rarely effective in criminal defense. We are committed to devising a strategy tailored to your specific situation, and we will work tirelessly to ensure your rights are protected throughout the process. We will ensure that you understand the possible outcomes, the strategies we recommend, and that all your questions and concerns are promptly addressed.
It's crucial to remember that the sooner you seek legal representation, the better. The legal journey begins the moment you're charged, and early intervention can significantly impact the course of your case. For instance, we may be able to negotiate with prosecutors for reduced charges, argue for your release on bail, or challenge the evidence before it's presented in court.
At Boise DUI Law, our criminal defense attorney is not just about providing legal representation; we're about offering support, guidance, and fierce advocacy from the moment you enlist our services to the final resolution of your case. Reach out to us today, and let our experienced and qualified team guide you on the path to the most favorable outcome for your case. We're here to help you take the next step forward.